2019: June 19: Marco Beltrami & Brandon Roberts on Twilight Zone
Deadline has published new interview with Marco Beltrami and Brandon Roberts discussing their work on Twilight Zone reboot - especially the final episode Blurry Man, also including a clip from the score. You can listen to the brief clip from the final episode on the project's page (including all dialogues so beware óf spoilers in case you haven't watched the episode yet) where you can also check a few photos from the premiere.
2019: June 12: FREE SOLO final climb with live orchestra
Watch Alex Honnold's historic climb from the Academy Award-winning film FREE SOLO, accompanied by a live orchestra for National Geographic's first annual Emmy Contenders Showcase, which took place at The Greek Theatre in Los Angeles on June 2. Visitors of the event also had the opportunity to purchase FREE SOLO score on vinyl, which will be released on July 19th.
2019: June 03: FORD V FERRARI and SCARY STORIES trailers
First FORD V FERRARI trailer debuted last night. Also released today was the new trailer for SCARY STORIES TO TELL IN THE DARK. You can watch both of them below.
2019: May 30: New interview
Marco Beltrami discussed his score for FREE SOLO at Gold Derby's Meet the Experts panel, hosted by managing editor Chris Beachum. The event took place on Tuesday, May 28, at the Landmark Theater in Los Angeles. You can watch the interview below or check the Gold Derby article.
2019: May 27: GEMINI MAN off the schedule
Marco Beltrami has abandoned scoring duties on Ang Lee's upcoming GEMINI MAN. No further details have been published and new composer is yet to be announced as well.
2019: May 17: LONG SHOT score album announced
LONG SHOT original score was just released by Lionsgate Records. Co-composed by Marco Betrami and Miles Hankins, the album includes 28 minutes of original score and can be downloaded from Amazon where you can also check out the samples For more details about the project including tracklist, credits, samples and various purchase links, check out the project's page acessible through the cover image below. The movie is currently playing in theatres worldwide.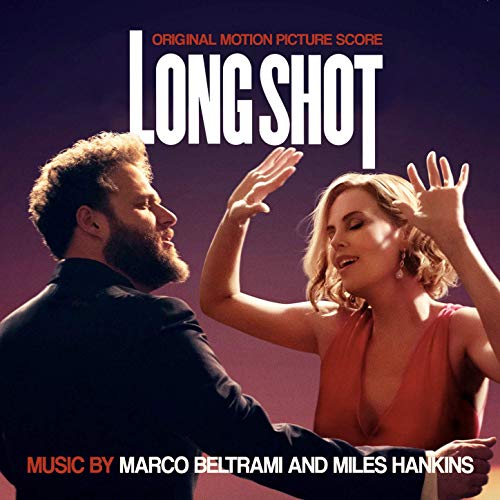 2019: May 16: FREE SOLO vinyl edition announced
FREE SOLO vinyl will be released by Node Records on July 19th. You can already pre-order your copy from Amazon UK.
2019: May 05: LONG SHOT and EXTREMELY WICKED samples
The official website has been updated and new batch of PDF scores (including xXx: State of the Union, Max Payne, 3:10 to Yuma, Don't be Afraid of the Dark and Repo Men) is now available until August 1st. Also added is selection from both EXTREMELY WICKED (10 minutes) and LONG SHOT (8 minutes) scores. Besides no album for EXTREMELY WICKED, no soundtrack album for LONG SHOT has been announced yet either.
2019: May 03: first EXTREMELY WICKED samples
Netflix (US) and Sky Cinema (UK) have released EXTREMELY WICKED, SHOCKINGLY EVIL AND VILE online today and you can check out first two samples from the score on the new project's page - see filmography for details. So far there is no information about any soundtrack album being planned - AGAIN!
2019: April 24: GEMINI MAN trailer
Paramount Pictures just release first poster and trailer for Ang Lee's upcoming action sci-fi GEMINI MAN, starring Will Smith. The film will be released in early October (while trailer claims release date as October 11th, some earlier sources still suggest it should be released week earlier).
2019: April 13: TWILIGHT ZONE behind the scenes
While episode 3 just premiered yesterday, CBS also released brief video with Marco Beltrami and Brandon Roberts discussing their updated version of Marius Constant's main theme. You can check it out on Facebook .
2019: April 02: EXTREMELY WICKED new trailer and release date
Netflix has released new trailer, poster and finally announced release date for Joe Berlinger's EXTREMELY WICKED, SHOCKINGLY EVIL AND VILE. The movie will be released online and in selected theatres (also in several european countries) on May 3rd. So far there are no news regarding release of the original score co-composed by Marco Beltrami and Dennis Smith.

2019: April 01: SCARY STORIES TO TELL IN THE DARK
Marco Belrami and Anna Drubich will be scoring upcoming horror movie SCARY STORIES TO TELL IN THE DARK for director André Ovredal (The Autopsy of Jane Doe), based on the book by Alvin Schwartz. Rather than adapting any one story or multiple stories into an anthology movie, the movie will feature an original tale inspired by various classics from the books. The plot set in 1968 follows a group of kids who must overcome their fears in order to save their small town, where a bunch of strange, horrific deaths have been occurring. There have been a few names attached as screenwriters over the years working with Guillermo del Toro's idea and an original draft penned by Marcus Dunstan and Patrick Melton (Saw 4 - 3D). Their script was redone by John August (Frankenweenie), who was then replaced by Dan and Kevin Hageman (The Lego Movie and Hotel Transylvania). The movie stars Zoe Margaret Colletti, Michael Garza, Austin Zajur, Gabriel Rush and Dean Norris. Lionsgate will release CBS Films, Entertainment One and 1212 Entertainment co-production on August 9th.

2019: March 27: Marco Beltrami to be Honored by Ghent Film Festival
Marco Beltrami will be honorary guest of this year's World Soundtrack Awards, which will take place on October 17-18 in Ghent, Belgium. The closing concert will feature Brussels Philharmonic conducted by Dirk Brossé - the only confirmed parts of the programme so far are FREE SOLO and A QUIET PLACE. Several other suites will be also presented during the main event on October 18th. The gala will also include some music from last year's Discovery of the Year Award recipient Tamar-kali. Tickets are already on sale through festival's website. Check out also this Variety article by Jon Burlingame and follow WSA's Facebook for more details.
Film Fest Gent's music director Dirk Brossé: "We are thrilled to welcome Marco Beltrami at the World Soundtrack Awards Concert in Ghent! He's currently one of the most all-round composers whose music moves within the most diverse musical styles and genres. Marco's extensive orchestral color palette ranges from intimate transparent tone hues, such as his music for Tommy Lee Jones' 'The Three Burials of Melquiades Estrada', to large bombastic orchestral indulgences such as his scores to blockbusters 'World War Z' or 'Ben-Hur'. Dedicating considerable attention to melody and obsessed by rhythms, Marco disposes of a rich palette of both acoustic and electronic colors. Very much looking forward to this edition!"

2019: February 27: GEMINI MAN


from FMR : Marco Beltrami has signed on to score the upcoming sci-fi action thriller GEMINI MAN. The film is directed by Ang Lee (Life of Pi, Crouching Tiger, Hidden Dragon, Hulk) and stars Will Smith, Mary Elizabeth Winstead, Clive Owen and Benedict Wong. The movie follows an elite assassin who is suddenly targeted and pursued by a mysterious young operative that seemingly can predict his every move . Jerry Bruckheimer is producing the project with Skydance Media's David Ellison, Dana Goldberg & Don Granger (Mission: Impossible – Rogue Nation, Jack Reacher). Beltrami has previously scored 2013's World War Z for Skydance. GEMINI MAN is set to be released in theaters nationwide on October 4, 2019 by Paramount Pictures.
2019: February 26: THE TWILIGHT ZONE: TV SERIES
Marco Beltrami and Brandon Roberts have been working on the score for upcoming 10-part CBS ALL ACCESS remake of TWILIGHT ZONE. The series, which will debut with first two episodes on April 1st and then moves to its regular weekly time starting April 11th, will be hosted by Jordan Peele (Get Out) who also serves as one of the series' executive producers. The other producers are Audrey Chon, Simon Kinberg, Win Rosenfeld and Carol Serling. Various episodes are directed by TV veterans such as Mathias Herndl, Greg Yaitanes or Gerard McMurray among others. The cast will include John Cho, Greg Kinnear, Luke Kirby, Allison Tolman or Adam Scott.
2019: February 25: Oscar for FREE SOLO
Congratulations to FREE SOLO team, who won Academy Award for Best Documentary (Feature) last night. You can watch their winning speech on Youtube.
2019: February 22: FREE SOLO CD released
FREE SOLO CD is finally available today from Node Records. While it may take a few days to reach various retailers, you can order your copy from a store of your choice. Available from Amazon, Music Box or Screen Archives.
2019: February 17: CINEMA AUDIO AWARD for FREE SOLO
Congratulations to recording engineer and mixer Tyson Lozensky and the rest of FREE SOLO sound team, who won Cinema Audio Award for Outstanding Achievement in Sound Mixing in Documentary Feature. The award ceremony took place last night at InterContinental Los Angeles Downtown.
2019: February 16: LONG SHOT trailer
First trailer for LONG SHOT (aka FLARSKY) has just been released. The movie will have its world premiere during South by Southwest Film Festival on March 9th before its wide release (distributed by Lionsgate) on May 3rd.
2019: February 09: Sundance Festival Interview with Marco Beltrami
Deadline Hollywood has released brief interview with Marco Beltrami, where he discussed his work on both EXTREMELY WICKED and VELVET BUZZSAW. In other news EXTREMELY WICKED will be released by Netflix and VELVET BUZZSAW soundtrack is in the works. Release dates for both are yet to be announced.
2019: February 01: FLARSKY gets the new title
Lionsgate comedy FLARSKY had its title changed to LONG SHOT. For quite some time, the Jonathan Levine-directed comedy was known as Flarsky named after Seth Rogen's protagonist in the pic, Fred Flarsky. Lionsgate then untitled the movie. Rogen plays an unemployed journalist battered by his own misfortune, who decides to pursue Charlotte Field, his childhood crush and babysitter who now happens to be one of the most powerful and unattainable women on the planet. The movie will debut during South by Southwest Film Festival (specific date is yet to be announced) before its wide release on June 7th.
2019: January 25: EXTREMELY WICKED trailer
First trailer for EXTREMELY WICKED, SHOCKINGLY EVIL AND VILE was just released and you can watch it below. As mentioned previously, the film will have its world premiere during Sundance Film Festival tomorrow. No information about wide release yet.
2019: January 15: FORD v. FERRARI confirmed
In a recent interview for Next Best Picture Marco Beltrami confimed that he is currently working on the score for James Mangold's FORD V. FERRARI. The film stars Matt Damon, Christian Bale, Jon Bernthal, Tracy Letts, Caitriona Balfe, Josh Lucas, Noah Jupe, Paul Sparks and Jack McMullen. The movie follows an eccentric, determined team of American engineers and designers, led by automotive visionary Carroll Shelby and his British driver, Ken Miles, who are dispatched by Henry Ford II and Iacocca with the mission of building a new automobile with the potential to defeat the dominant Ferrari at the 1966 Le Mans World Championship in France. Jez & John-Henry Butterworth (Edge of Tomorrow) wrote the screenplay. The project is produced by Chernin Entertainment.
Beltrami has previously collaborated with Mangold on 3:10 to Yuma (for which he earned an Academy Award nomination), The Wolverine and Logan. Ford v. Ferrari is currently scheduled to be released on November 15, 2019 by 20th Century Fox.
2019: January 10: VELVET BUZZSAW trailer
The first trailer for Dan Gilroy's VELVET BUZZSAW was finally released today. The movie will debut at Sundance Film Festival on January 27th and in case you might be attending, here is the info about the screenings of the movie during the festival. Netflix will release the movie on February 1st and so far there is still no info about soundtrack album.
2019: January 09: Two CAS nominations for Tyson Lozensky
Congratulations to Tyson Lozensky who is being nominated for two awards from Cinema Audio Society in Outstanding Achievement in Sound Mixing in Motion Picture Live Action (for A QUIET PLACE) and Documentary (for FREE SOLO) categories. For a full list of nominations, visit the Cinema Audio Society's official website. The awards will be presented at a sealed envelope dinner on February 16 in the Wilshire Grand Ballroom of the InterContinental Los Angeles Downtown.
2019: January 04: Marco Beltrami recomposes Bach
Recording today is Marco Beltrami's new take on Johann Sebastian Bach's Prelude No. 2 in C minor adapted as a double concerto for violoncello and violin. Originally composed as a piano piece, which you can check out on Youtube, new version will feature Sandy Cameron and Tina Guo who recently posted a brief clip from the rehersal of both soloists on her Facebook page and you can check it out there.
2019: January 02: What to expect in 2019 and new project announced
Happy new year, everyone! 2019 should be pretty big with 4 scores already recorded and probably a few more in the works that might still be released before the end of the year:
- EXTREMELY WICKED, SHOCKINGLY EVIL AND VILE will have its world premiere at Sundance Film Festival on January 26th but it will probably seek the distributor there. No wide release date has been announced yet.
- VELVET BUZZSAW will also premiere at Sundance only one day later and on February 1st will be released worldwide by Netflix. So far there is no information about soundtrack album. Trailer and poster will be added as soon as available.
- UNDERWATER is probably the "oldest" of the scores/movies waiting to be released. The score was recorded in late June/early July at Pianella Studios and 20th Century Fox was initially supposed to release the movie. Yet there is still no poster, stills or trailer available and it is probably up to Disney to release the movie now.
- FLARSKY will be released on May 3rd and has been also recorded recently with participation of Macedonian Symphony Orchestra. No trailer, posters or stills have been published either and everything will be added as soon as available.