2020: April 05: AQP2 new release date announced
While there is still a lot of time left and anything can change in the meantime, Paramount Pictures has announced new release date for A QUIET PLACE: PART II, which is currently set for release on September 4th.
2020: March 20: MOTHERLAND: FORT SALEM score released
MOTHERLAND: FORT SALEM was just released digitally by Hollywood Records and is available to purchase from Amazon or iTunes. The album includes roughly 40 minutes of original score composed by Brandon Roberts and featuring vocal solos performed by Úyanga Bold (see also Scary Stories to Tell in the Dark). Here is a little quote from the soloist about the working process: "A joy working with series composer Brandon Roberts, creator Eliot Laurence and sound team to create the vocal sonic universe for Motherland. (The protagonists use vocal spells and songs to affect the world around them!) We recorded at Capital Records and Marco Beltrami's studio the vocal spell effects and special vocal music for the show (for example, there is a scene where my layered vocals are the voices of the characters joining together to call down rain while the sun is shining). Overall, a thoughtful creative team process defining how the spells and songs sound and work. The brilliant Brandon wrote beautifully captivating music for the series, of course. It was a pleasure to sing (and throat sing, and sing like a wolf, ululate, and more) for him, including for his gorgeous opening main theme. We used and layered different voice colors to simulate various characters and vocal spells throughout the series. (Did I mention he is brilliant?)."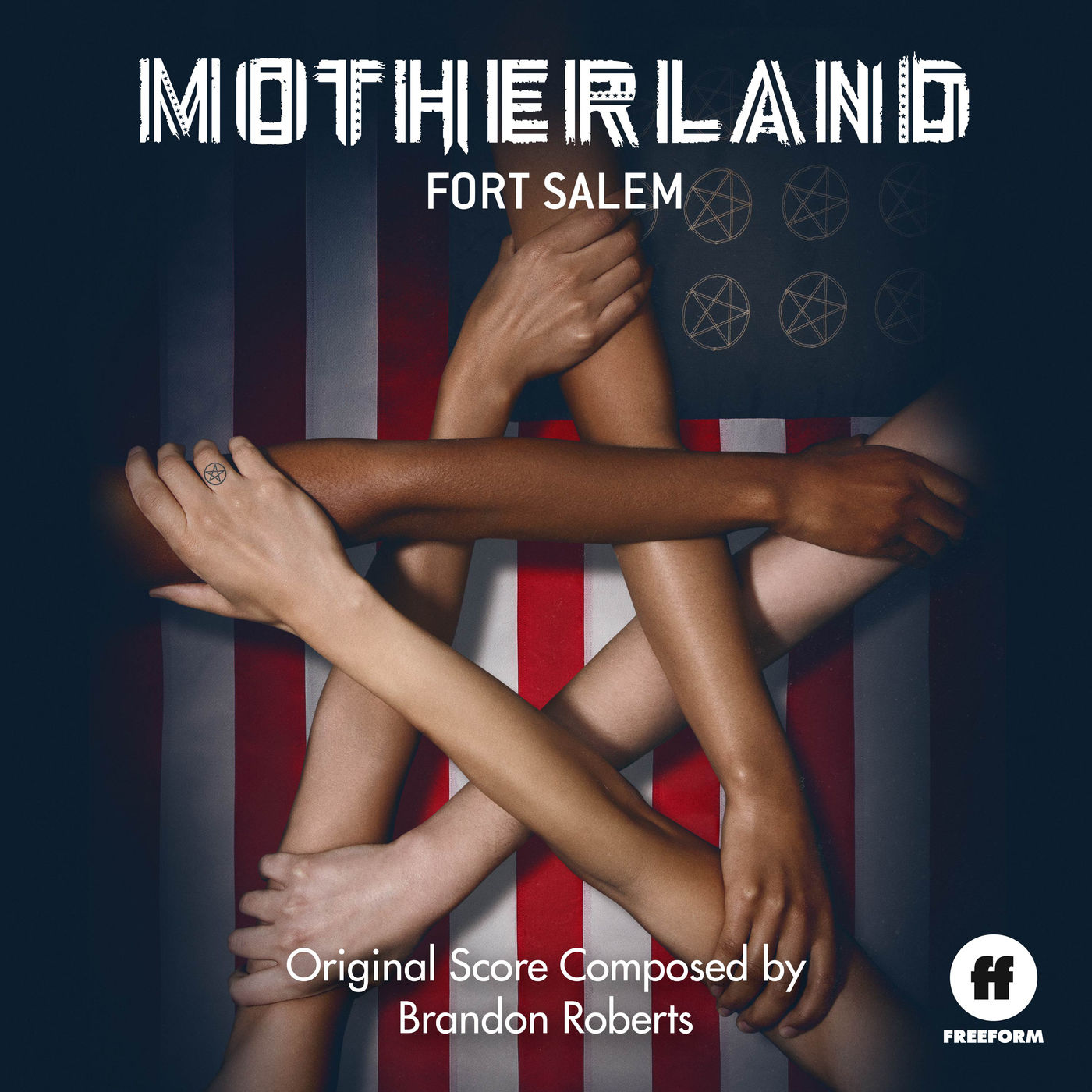 2020: March 17: MOTHERLAND: FORT SALEM TVS
While there are still no released dates known for several upcoming projects, MOTHERLAND: FORT SALEM TV series will finally premiere tomorrow on Free Form TV. The series is scored by Brandon Roberts and you can already listen to a few samples on his official website and Kraft/Engel Management profile page, as well as check the latest trailer below.
2020: March 12: A QUIET PLACE: PART II delayed
Only one week before its expected release date, Paramount Pictures has announved today that release date of A QUIET PLACE: PART II is getting delayed due to coronavirus outbreak. New release date is yet to be announced and will be added as soon as available.
2020: February 15: MONSTER PROBLEMS delayed
Paramount Pictures has pushed release date of MONSTER PROBLEM yet again. The film was originally scheduled to be released on March 6th before it had been moved to April 17th. According the Deadline article the film won't be released until next year and the new release date is scheduled for February 12th 2021.
2020: February 07: WSA 2019 videos including BEN HUR
Film Festival Gent has released several videos from last year's edition of WORLD SOUNDTRACK AWARDS, including three videos featuring Marco Beltrami's music. The entire GODS OF EGYPT Suite, fragment from SNOWPIERCER Suite and especially the finale of the entire event -- previously unheard of and never before recorded or even performed -- Modeh Ani from BEN HUR. You can check all three below. For those interested the tickets for WSA 2020 are already on sale through festival's website.
2020: February 06: AQP2 currently recording
Recording sessions for A QUIET PLACE: PART II began earlier this week at Pianella Studios. Many thanks to David Sáiz Bonastre for the sessions photos. Click on the images to load them in full resolution.
2020: January 26: New awards for Tyson Lozensky and Anna Drubich
Congratulations to score mixer Tyson Lozensky who won his second Cinema Audio Society Award for his work on FORD V FERRARI. The award ceremony took place last night at InterContinental Los Angeles Downtown. For the complete list of winners, check CAS's website. This Friday, Anna Drubich won her first Golden Eagle Award for her score for Russian drama ODESSA. A couple tracks from the score, which is sadly unreleased, can be heard on Mrs. Drubich's Soundcloud page.
2020: January 21: 1864 CD currently on sale
Movie Score Media's U.S: distributor Screen Archives Entertainment is currently running sale of early MSM's albums, which also includes Marco Beltrami's score for 1864. The limited edition CD is currently available for only 0,95 USD. Get your copy while you still can. And while you are at it, don't forget to check other great offers, including some fantastic scores from Guy Farley, Cyrille Aufort, Fernando Velázquez, Dario Marianelli and Daniel Pemberton among MANY others.
2020: January 17: FORD V FERRARI vinyl edition (U.S. version)
Hollywood Records has announced vinyl release of FORD V FERRARI. The previous edition was released only in EU under the international distribution title LE MANS 66. The album includes the same content as the previous various artists CD (featuring approx. 11 minutes of the original score) and can be purchased from Amazon.
2020: January 09: UNDERWATER score album
Soundtrack for the sci-fi thriller UNDERWATER has been released digitally by Hollywood Records. The album features roughly 44 minutes of the original score and can be purchased from iTunes. Check out the project's page for more information, samples and purchase links.
01. The Bends (1:36)
02. Voyage fo the Bottom of the C (Main Title) (2:43)
03. Norah's Theme (2:22)
04. Sprung a Leak (1:41)
05. Hi Cap! (2:22)
06. Great Plan (1:08)
07. Shake it Off (1:41)
08. Moonpool (2:17)
09. El E Vator (1:33)
10. We Don't Belong Here (2:04)
11. What Was That? (1:56)
12. Bobbing Along (2:40)
13. Walkie Talkie (2:52)
14. Squid Market (2:41)
15. Eat Me! (1:46)
16. Behemouth (1:07)
17. Bikini Run (2:30)
18. Norah's Choice (3:16)
19. Rapid Ascent (2:25)
20. Under the C (3:19)
2020: January 08: MONSTER PROBLEMS sessions in progress
Recording sessions for MONSTER PROBLEMS will start soon in Bratislava. The score is co-composed by Marco Beltrami and Marcus Trumpp. Soundtrack album should be available from Paramount Music.
2019: December 29: Marco Beltrami encounters MONSTER PROBLEMS
Upcoming post-apocalyptic comedy, MONSTER PROBLEMS, will feature original music by Marco Beltrami. The project, which is directed by Michael Matthews (Five Fingers for Marseilles) and based on the screenplay by Matthew Robinson (The Invention of Lying), follows a young hero (Dylan O'Brien) who learns how to survive a monster apocalypse with the help of an expert hunter (Michael Rooker) while trying to find his long lost former girlfriend (Jessica Henwick). Shawn Levy (Night at the Museum, Real Steel) produces the movie with Dan Cohen. MONSTER PROBLEMS is currently in post-production and will be released by Paramount Pictures and Entertainment One on April 17th.
2019: December 24: Marco Beltrami returns to A QUIET PLACE
Marco Beltrami has been currently working on the score for upcoming sequel A QUIET PLACE PART II. The film is again directed by John Krasinski, who also wrote the screenplay. All surviving cast members from the first movie will return and the movie will also star Cillian Murphy, Djimon Hounsou, Wayne Duvall and Lauren-Ashley Cristiano among others. Following the events at home, the Abbott family now face the terrors of the outside world. Forced to venture into the unknown, they realize that the creatures that hunt by sound are not the only threats that lurk beyond the sand path. Paramount Pictures will release A QUIET PLACE: PART II on March 20th, 2020.
2019: December 17: Official Aftermovie 19th WSA (including BEN HUR)
While promoting its 20th anniversary next year (tickets for the closing night concert are already on sale), WSA has also released brief video looking back on this year's edition. Included are a few comments from Dirk Brossé as well as award winners John Powell, Hildur Gudnadóttir, Michael Abels and more. And also the main guest Marco Beltrami. The most important aspect of the video is the actual performance of previously never heard piece from BEN HUR (orchestrated by Mikael Carlsson), which has never been recorded or even performed until the event. Sadly the piece is also missing from the CD, so this is the only opportunity to hear at least a few fragments from this fantastic world premiere, which starts at 0:41 and continues until the end of the video.
2019: December 12: CAS nomination for FORD V FERRARI
Scoring mixer / recording engineer Tyson Lozensky has been nominated for FORD V FERRARI score for Cinema Audio Society Award in 'Outstanding Achievement in Sound Mixing - Motion Picture - Live Action' category. This is Tyson's third nomination (following his win earlier this year for FREE SOLO and another nomination for A QUIET PLACE). The Awards will be presented at a sealed envelope dinner on January 25th in the Wilshire Grand Ballroom of the InterContinental Los Angeles Downtown. For the complete list of nominees, check CAS's website.
2019: December 03: new projects: FEAR STREET & FEAR STREET 2
Following this year's SCARY STORIES, Marco Beltrami and Anna Drubich will join forces again to score upcoming adaptation of R.L. Stine's book series FEAR STREET. Directed by Leigh Janiak (Honeymoon), who also co-wrote the screenplay, the first part of intended trilogy stars Gillian Jacobs, Jordyn DiNatale, Ashley Zukerman, Emily Brobst or Emily Rudd. Chernin Entertainment is producing the series with 20th Century Fox and Walt Disney Pictures will release the first part is 2020. The initial plan was to shot entire trilogy back-to-back-to-back and release the individual movies month apart. No specific release dates have been announced.
2019: November 21: HMMA for FORD V FERRARI
Congratulations to Marco Beltrami and Buck Sanders on their brand new Hollywood Music in Media Award for FORD V FERRARI. This is Marco Beltrami's second win after THE SESSIONS in 2012 and Buck Sanders' first.